This category contains coffee Machines & French Presses at great prices. Currently, there are 39 price hits in the coffee Machines & French Presses category. Looking for the most affordable coffee Machines & French Presses and wouldn't mind buying second-hand goods? Check out the
cheap coffee Machines & French Presses
category.
Coffee Machines & French Presses – Amazing Deals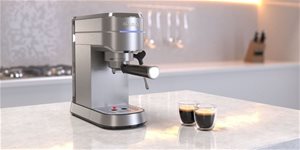 People have enjoyed the complex tastes of coffee since its discover. It is delicious, gives energy and for...
Coffee is one of the most popular beverages in the world. Every day, 2.25 billion cups of this aromatic drink...
International Coffee Day
Have you not heard about the International Coffee Day yet? Celebrate with us! This holiday celebrating the...