Watch the video below before continuing reading. It looks awesome, right? No special or expensive filmmaking was used to make this video, and it was not done by a team of professional cameramen. Believe it or not, no high-tech programs were used to edit it. With a GoPro Karma, you can make a video this fantastic as well!
Everything that comes with the GoPro Karma drone set can easily fit into a small backpack. All of the following is included in the set:
The heart of the whole set is the Karma Drone. What's so great about it? It is extremely compact (36.5×22.4cm) and weighs only half a kilo. You can prepare it to fly in no time - just extend the four arms, pair with the controller, and in a few seconds you're set for takeoff! The removable battery allows it to fly for up to 20 minutes.
It can fly at a speed of 15 m/s and can be controlled up to a distance of three kilometers! Karma can also be piloted by beginners who do not have any prior experience with drones by using the intuitive touchscreen controls.
i
Share the View with Friends
The performance is highly developed and will satisfy even the most demanding professionals. The Karma stabiliser keeps the image absolutely still and eliminates any shaking from tremors or wind. The camera is mounted in the perfect location, so you will not see any part of the drone when filming. Friends, who download the GoPro Passenger application for their phone, can enjoy the same view as the pilot of the drone.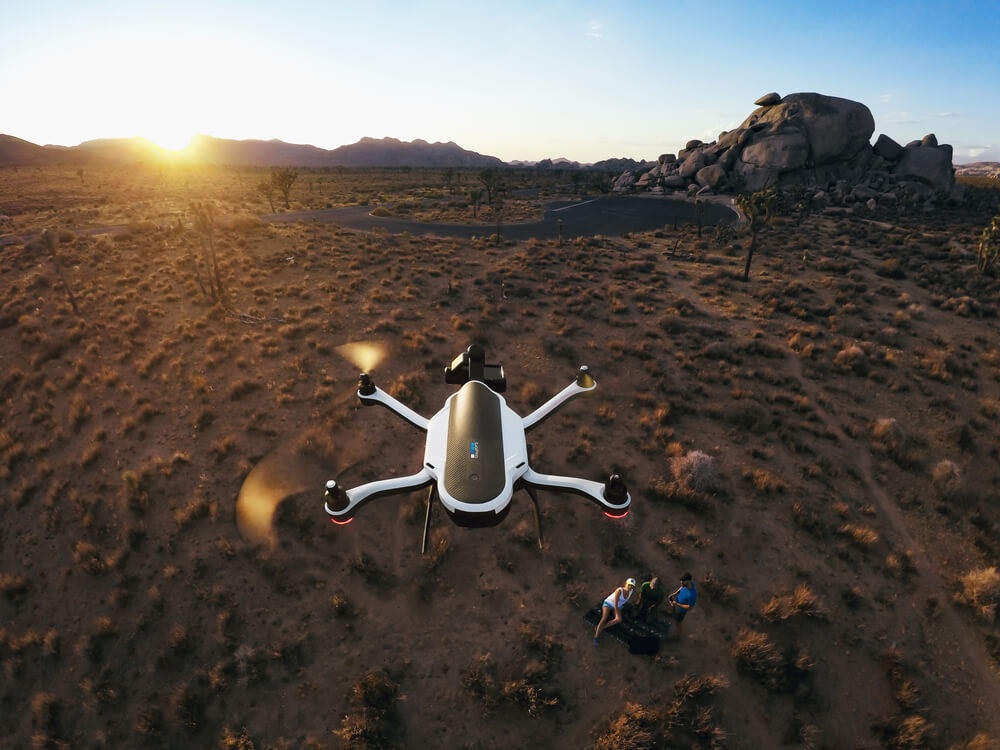 It works with the GoPro HERO5 Black, the latest edition of the legendary action camera . It can shoot 4K quality video and 12 MP pictures. Some of the new features include voice control, enhanced stabilisation, and the ability to upload telemetry data, such as speed and direction, to your video! Even without a cover, the camera is waterproof to a depth of ten feet.
Perfect Stabilisation
You decide whether you want purchase the drone with a camera or without, but either way, the Karma Grip is included. This amazing grip will make sure that the picture of your video is perfectly steady, whether you are jumping from rock to rock or cruising down the highway.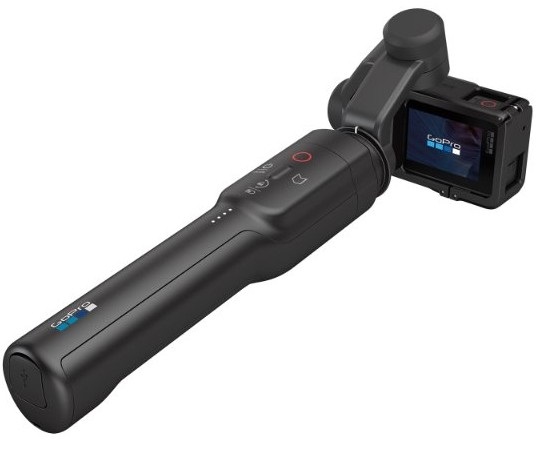 The stabilising grip can easily be removed from the drone and attached to a chest or helmet mount, so every video you make will look professional.
Shoot with the Gopro Karma in the Air, on the Ground and Under Water
One of the biggest advantages of this set is its versatility. You can take shoot in the air, on the ground and under water. You can capture amazing aerial shots, smooth rides on a Jetski and then take it for a dive with you.
Once you have all of your shots, you can import everything onto your computer, edit it with the freely available GoPro Quik application, add some music and share it with the world.
GoPro Karma Technical Specifications
| Parameters | GoPro Karma |
| --- | --- |
| Maximum speed | 56 Km/h |
| Flight time | up to 20min |
| Transmitter range | 3 km |
| Maximum flight height | 3.2 km |
| Maximum wind resistance | 35 km/h |
| Operating frequency | 2.4 GHz |
| Drone weight | 1,006 g |
GoPro Karma Is Already Available
Now Presenting the GoPro Karma
The Karma offers a compact design that fits into a small backpack and is equipped with an image stabilisation bracket that can be held in hand or attached to vehicles, equipment, or other mounts. What exactly does all this mean? It means that anyone can easily get incredibly smooth, stabilised videos during any activity. Karma comes in a backpack with a Hollywood-style antenna, and it is so easy to use that even a complete beginner can enjoy it.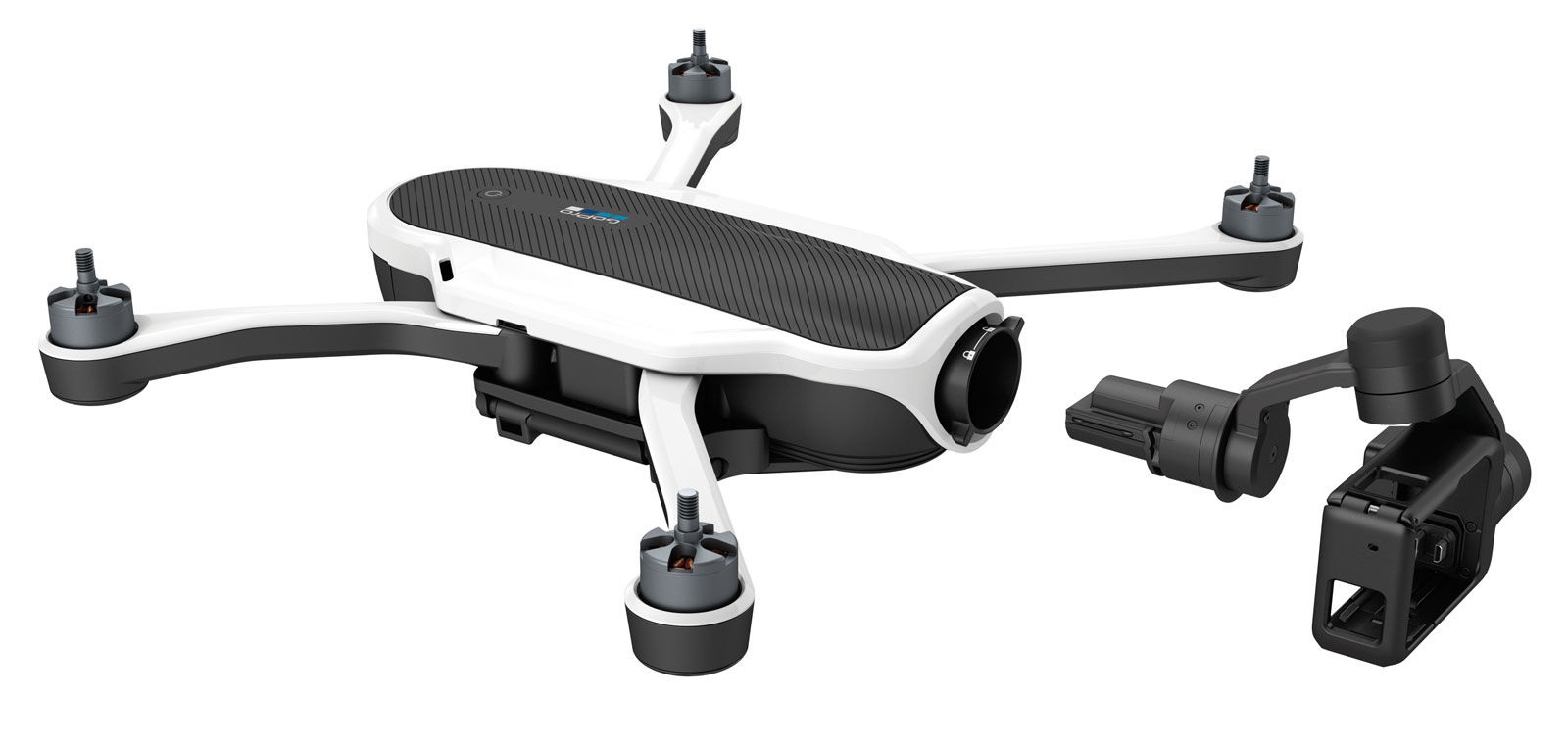 Gopro Karma Stands out with Its Compactness
A key part of Karma is the Karma Grip Extension Cable, which is already available. This helps make using the grip on mounts and in your hand even easier. For example, extra Grip batteries can be comfortably stored in your backpack while your camera is out and ready capture stunning and steady shots.
Unlike any other drones on the market, GoPro Karma offers an easy and extraordinary experience. It's compact and folds quite easily. The whole system fits into the supplied backpack, which is also comfortable to wear. You might even forget that you have it at all.
The gaming-like controller features an integrated touch screen that makes flying fun, fast, and easy without needing a separate phone or tablet to view what your drone sees.
The 3-axis camera stabiliser can be removed from the drone and attached to the Karma Grip (included in the package) to capture extremely stable shots.
GoPro Karma - Two Packages
About GoPro
GoPro transforms the way people capture and share their lives. From what began as an idea to help athletes document themselves, GoPro has evolved into a mobile storytelling solution that helps the world share self-contained content.
For more information, visit the GoPro website or join GoPro on social networks such as Facebook, Instagram, LinkedIn, Pinterest, Twitter, YouTube, and The Inside Line - GoPro.