FIXED – quality accessories not only for phones
The Czech brand FIXED brings to the market new solutions for smartphones and tablets. Their products excel in practicality and are developed with an emphasis on quality and easy usage. FIXED offers wide range of products that can be divided into basic categories: energy (powerbanks, cables, chargers), car and motorcycle holders, headphones, FIXED Smile PRO locators and, last but not least, tempered glass and covers for mobile phones, tablets or laptops. These are typical products offered by FIXED, and they are created in Prostějov, city with a rich clothing tradition. Therefore, first-class processing ensured by thorough testing and strict output control is a standard.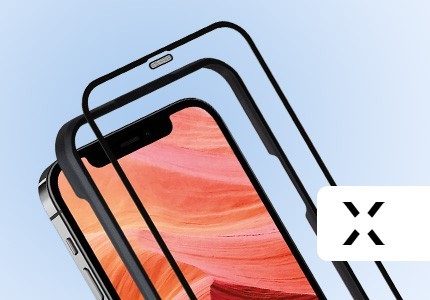 Highly durable and premium tempered glass FIXED
Have you ever wondered how much it costs to repair a broken display? With FIXED protective glass, you will no longer need this information. The tempered glass perfectly copies the shape of the display, does not impair the accuracy of the touch and ensures the safety of the device. Selected FIXED glasses also include a practical applicator, for placing the glass in exactly the right place when gluing.
No more forgotten wallets with FIXED Smile
FIXED smart wallets with a minimalist design made of quality Italian leather are sewn with love by Czech hands in Prostějov. A team of designers is working on the design of leather products. They make sure that the wallets are not only practical and functional, but also modern and stylish. They are inspired by the everyday life and needs and new trends. In addition, each smart FIXED Smile wallet goes through the hands of up to ten people, who perform a check before shipment.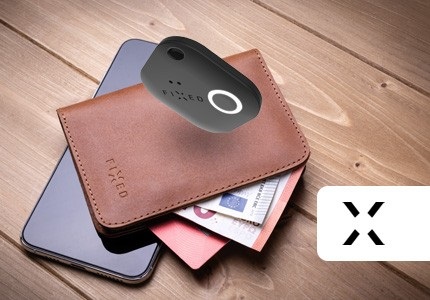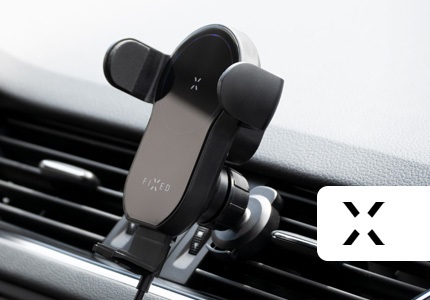 FIXED car holders - inconspicuous, yet functional
Are you looking for a car holder for the dashboard, for ventilation, with car glass clip, or for the handlebars of a motorcycle? All these holder variants for different phone sizes can be found in the FIXED brand offer. If you also want to charge your device while it is in the holder, you can choose from the models with wireless charging or MagSafe support, or reach for car chargers straight away. The well-thought-out design of the FIXED holders does not cover the phone connector in any way, so you can charge it at peace.
Enter product name
Note (link, Part number etc.):