Play your next-generation Xbox Game on Xbox Series X - that's what it was specially designed for. You'll enjoy the full graphics performance of the new consoles, including 4K resolution at 60 frames per second and ray tracing technology. So what next-gen Xbox Game could you start with?
Which Xbox Game Should You Look Out For??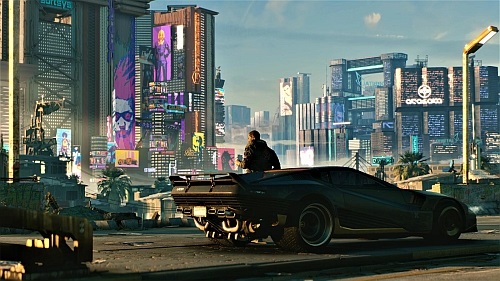 Xbox Game: Cyberpunk 2077
Cyberpunk 2077 is an Xbox Game that will offer you a vision of the future crafted by the creators of the popular Witcher series. This Xbox series game is ruled by gangs, corporations and an obsession with bodily cyberimplants. As a mercenary named V, you'll explore the American metropolis of Night City where you'll have dozens of hours to explore. You'll be immersed in a great story with a sophisticated RPG system where you'll take full responsibility for your decisions.
Xbox Game: Halo Infinite
The Halo series of Xbox Games has always been one of the best games of its time, and Halo Infinite is no different. Once again, you'll take on the role of the super-soldier, Master Chief. You'll experience a story campaign unlike any other in the franchise.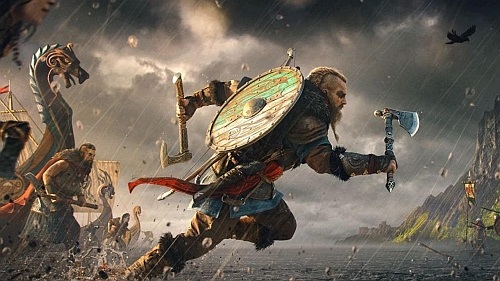 Xbox Game: Assassin's Creed Valhalla
This Xbox Game is a continuation of the famous series about the Vikings. You will take on the role of Eivor, a woman/man trying to carve out a place for her people on the shores of England. A huge yet detailed open world awaits you, as well as a polished combat system with many usable weapons and abilities. Apart from all that, this Xbox game gives you a gripping story and dialogue full of choices. Immerse yourself in the English Dark Ages and create a place to live.
Xbox Game: Far Cry 6
Help a revolution in a Central American-inspired country plagued by the brutality of an authoritarian ruler when playing this Xbox game. As a guerrilla fighter, you'll have a variety of weapons at your disposal, including homemade ones. Use the tactics of guerrilla warfare and get into the fray. Be aware, not everything is as black and white as it may seem at first glance in this Xbox game.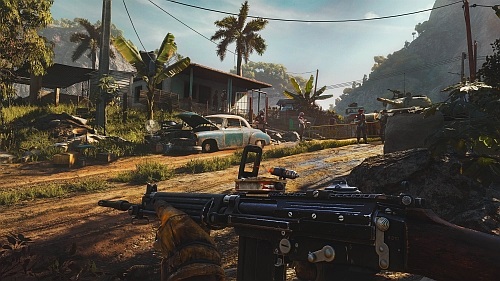 Xbox Game: Marvel's Avengers
Iron Man, Captain America, Thor and other superheroes have been disbanded and outlawed, but in this Xbox game they must reunite to face a powerful enemy in another Marvel's Avengers action adventure. Unlock new characters with new abilities, equipment and costumes. Fight the criminal organisation, Advanced Idea Mechanics and stop their plan for world domination. You can play this Xbox game alone or in co-operation with up to four players.
Was this information useful?
This form is used only for evaluating the information in the description above.
If you have any question about our products, services, transport or any other request, please contact our customer support.
What should be improved? Is anything missing here? Is anything wrong? Share it with us.
Date of release: October 27, 2022
Xbox Games
Xbox Games
In the category Xbox Games on Alzashop.com, we currently have a total of 2 products, which you can easily buy online and get quickly delivered. See all of your purchases and make orders on our easy-to-use app.
Xbox Games – proved brands
Enter product name
Note (link, Part number etc.):