iRobot: Daily Cleaning Made Easy
iRobot Corporation was founded in 1990 by Colin Angle, Helen Greiner and Dr. Rodney Brooks. They're on their way to fulfilling the vision of making practical robots a part every household. iRobot is currently engaged in the development of not only robot vacuum cleaners and mops, but also robot products for land surveying and rescue operations.
The new generation of robot vacuum cleaners is steadily gaining more popularity. Since the iRobot® Roomba® robot vacuum was introduced onto the market in 2002, iRobot has been working on further development and has been gradually launching new models. More than 21 million robot vacuum cleaners have been sold to date, making iRobot the world's best-selling robot vacuum cleaner.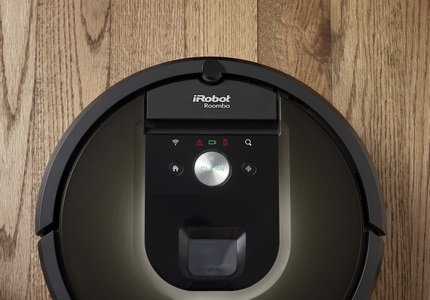 Robot Vacuum Cleaners iRobot® Roomba®
iRobot® Roomba® robot vacuums are designed for dry cleaning of all types of floors and carpets. The iAdapt smart navigation helps the robot navigate your home. The highly functional three-stage cleaning system makes sure that all dust, hair or animal hair is removed completely and the efficient filter captures up to 99% of allergens and fine impurities. The vacuums don't fall down the stairs and they also automatically recharge. Selected models of iRobot® Roomba® robot vacuum cleaners will warn you when the dust bin is full and you can also have them clean when no one is at home by using the scheduling function. You can control your robot via the iRobot HOME smartphone app that also allows you to set up and control cleaning remotely whether you're at work, at home or on the road. iRobot® Roomba® is a vacuum cleaner that will change your life.
Robot Mops iRobot® Braava®
The iRobot® Braava® multifunctional and extraordinarily quiet robot mops are designed for all types of hard floors. Your floors will be thoroughly swept and mopped using the several cleaning modes at your disposal. There are also numerous types of cleaning pads available depending on whether you want your robot to sweep or mop. The iRobot® Braava® robot mop selects the appropriate cleaning mode on its own according to the type of cleaning pad attached. You can choose either disposable pads or reusable pads that are safe to wash in the washing machine. Just like the Roomba® robot vacuum, iRobot® Braava® also navigates the room on its own and detects larger dirt that then becomes the target of its cleaning efforts.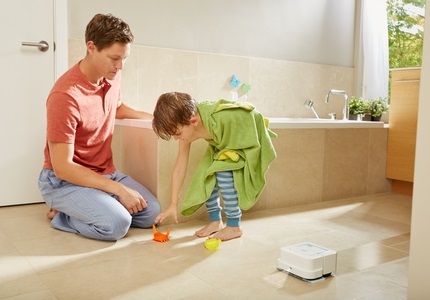 iAdapt® Navigation
The iAdapt® navigation guides the iRobot® robot vacuum cleaners using dozens of sensors to ensure that your home is cleaned with absolute precision regardless of the number of rooms or how complex the space is. They can handle everything from a flat to a large family house with ease. They are also capable of reliably avoiding furniture and other obstacles. When it's finished, the iRobot® robot vacuum returns to the place where it started. While the Brava® robot mops are equipped with the state-of-the-art iAdapt 2.0® navigation technology, the Roomba® 900 models use a camera and improved iAdapt 2.0® navigation with visual localisation to clean up to 185m² of space to the last centimetre.
iRobot and Cleaning in Limited Space
iRobot has equipped its Roomba® robot vacuums and Braava® mops with sensors that detect obstacles such as stairs, furniture or curtains. The sensors make sure the robots notice they've reached the stairs and change direction. If they approach an obstacle that would prevent them from cleaning further, they slow down and carefully clean around it. The mops and vacuums also clean under furniture.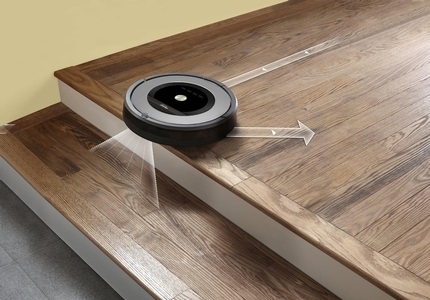 iRobot Accessories
The iRobot robot vacuum cleaner and mop accessories on offer are replacement brushes, dust filters, batteries and cleaning pads without which cleaning is impossible. You'll nevertheless also find accessories such as the remote control or the virtual wall. The virtual wall prevents your vacuum from coming in contact with items you don't want touched - a vase, a bowl filled with water and so on. You can also make use of the virtual wall if you need to clean only a specific part of the room.
Robot Vacuum Cleaner iRobot® Roomba® 980.
Robot Mop iRobot® Braava® Jet 240.
Enter product name
Note (link, Part number etc.):