Lenovo
Lenovo is one of the world's largest computer manufacturers. Initially founded as Legend Group in 1984, it later changed to Lenovo, which combines the Latin words, Legend and Novo. In 2005, the company took over the IBM PC division, becoming the world's third largest computer manufacturer. Lenovo has set its eyes set on the smartphone arena, and in January 2014, acquired Motorola Mobility's mobile division. Lenovo's brand now includes tablets, servers, monitors, televisions, and storage devices, all built on the lofty ideal of delivering uncompromising quality at a favourable price to every consumer-conscious customer.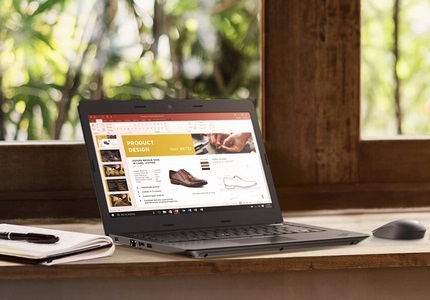 Lenovo Laptops: Something for everyone
Lenovo Laptops are worldwide favourites, whether you're a gamer, a miner, or a net-junkie, Lenovo has the laptop to suit your needs. If you're a hard-core gamer, you'll be blown away by their gaming machines. Lenovo Ultrabooks are another favourite, both powerful and streamlined; this sleek machine is good at home or the office. Don't forget the touch laptops, a favourite for the coffee shop, at the beach, or in the park.
Lenovo desktop computers for all!
Lenovo makes the desktop relevant again, integrating all the hardware in the monitor, leaving plenty of desktop space in your office or your home with the All-in-One Lenovo PC. Virtually cable-free, complete with wireless keyboard, mouse, and integrated cam, this PC will rock with the most demanding gamers on the planet.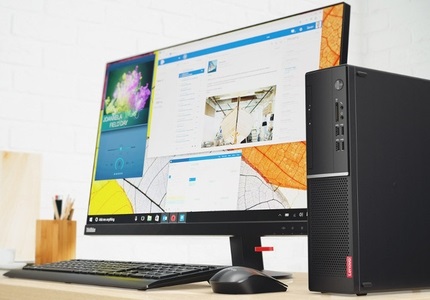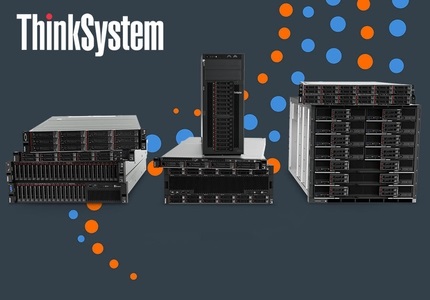 High performance designed for any size businesses
Lenovo servers offer high performance, fast data processing, and are outfitted to suit the needs of large and small companies. Reliable server performance is provided by powerful Intel Xeon processors . You can purchase Lenovo branded DDR4 (ECC) memory at any time for your servers. The more powerful retail servers from Lenovo have the Hot Swap feature, letting you switch out drives without interruption. All servers include operating systems as part of the Lenovo offer.
2-in-1 Devices for added comfort
If you are on the go or travel frequently, you'll love the 2-in-1 devices that let you detach the keyboard, transforming your notebook into a tablet instantly. Check out the Lenovo Tablet PC, with a proprietary, 360° rotating screen; you can convert your PC into a tablet just like that. Both 2-in-1 and Tablet PCs are typically powered by Windows 10 and are great for travel, work, and play.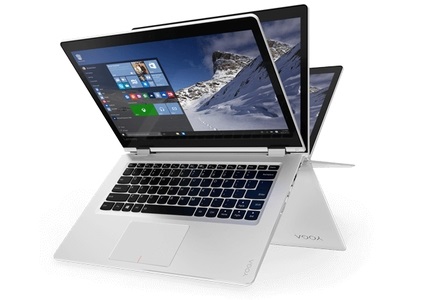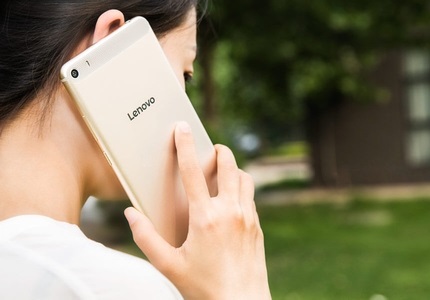 Lenovo Smartphones and Tablets
Lenovo combines high performance with relevant design. Demanding users and fashionistas all choose Lenovo smartphones. Some Lenovo VIBE smartphones offer an LTE-enabled Dual SIM version for both SIM cards -use the first SIM card for calls, messages, emails, and online messengers, and the second for larger data transfers. Android is the most commonly used operating system on Lenovo's phones and tablets. Lenovo tablets are ideally suited for browsing the net, working with apps, and playing games. The newer Lenovo Yoga tablets feature an integrated rotary projector that can display up to 178cm images and videos.
Lenovo Accessories
Lenovo has everything you need to outfit your device, personalise your PC, and boost your gaming power. If you've got a Lenovo device and want to make it unique or just add some memory, Lenovo offers everything you need, from cables and drives to extra memory – you can choose from a wide range of Lenovo accessories.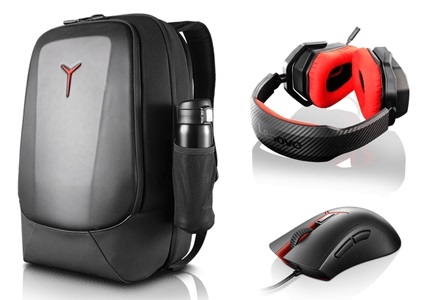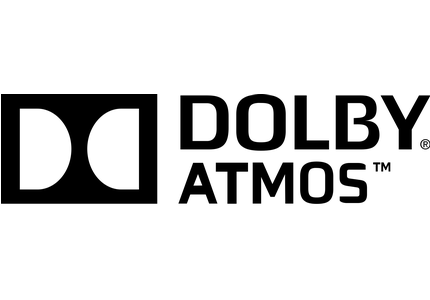 Top Sound with Dolby Atmos
Dolby Atmos will impress you with high-quality surround sound. Dolby Atmos, used mostly in cinemas, will change the way you game, listen to music and watch videos on all your Lenovo devices. This technology eliminates distortion and delivers true-to-life sound.
Lenovo
Lenovo
Founded in China in 1984, Lenovo has a storied history and an optimistic future. Eleven people from the Chinese Academy of Science started Lenovo, making it the first private and state-owned company in an emerging capitalist Chinese economy. Liu Chuanzhi, one of the original owners, is also the first director of the then known, Legend Group, has helped make Lenovo one of the world's leading PC manufacturers.
The ups and downs of Lenovo in the 1980s and 90s
After securing funding, gaining experience, and developing a network of sales and distribution, Legend Group expanded its brand to include manufacturing. Naturally, they phased out established working relationships with suppliers and manufacturers to suit their needs. Legend Group had early success but suffered a slump in the 90's when China officially opened its market to outside imports.
On the way up
In need of a saviour, Legend Group found a young man named Yang Yuanqing in a restructuring and recruitment period, and director Liu was profoundly impressed with Yang's technical prowess and knowledge of commerce. Liu was so impressed, he decided to make Yang, who comes from poverty, chief of the division of personal computers. Legend Group had found its saviour.
Purchase of IBM's PC division
Yang seized the moment, restructured the company in 2002 and set aside an offer to buy IBM's PC division. Thirteen months later, Yang had successfully brokered a deal between IBM and Legend Group, thereby catapulting Legend to the third largest computer manufacturer in the world. Legend Group changed its name to Lenovo in 2002. The name combines the Latin words Legend and Novo, a symbol of innovation for which Lenovo aspires to daily.
Lenovo and the Olympics
In 2004, Lenovo signed a contract with the International Olympic Committee to provide the technical infrastructure for the 2006 Winter Olympics in Turin and the 2008 Beijing Olympics. This garnered worldwide brand awareness and helped them break into foreign markets. For example, Lenovo provided over 5000 PCs, 350 servers, and 600 laptops for the Turin Games.
Enter product name
Note (link, Part number etc.):