ASUS Stands out from the Crowd
Stop measuring performance in hertz and gigabytes - these will not give you enough information. Instead of listing these figures, ASUS focuses on the attributes that are the most important to its users. Named after the legendary winged Pegasus horse, its brand name suggests that ASUS phones will be loaded with features. With the name in mind, these mobile phones have inherited courage, purity, strength and nobility.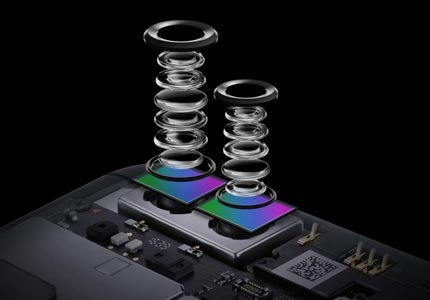 ASUS Phones Have a Great Camera
It has always been obvious that the camera would be the star of the show for the ASUS Zenfone smartphone. ASUS has been able to achieve a high resolution without compromising the stabilisation system. The more you explore the phone's features, the more you'll find: Dual Pixel, RAW support, optical zoom, wide field of view, 4K video and more. We could go on for hours...
ZenUI - ASUS Smartphones with Smart Functions
A smartphone sure knows a lot of tricks these days. You can install many smart features through the Android operating system thanks to the ZenUI interface. There are more than 1000 special features waiting for you. Enhance your desktop with graphic themes, add up-to-date interactive widgets, speed up your system with customised controls, and update your device with a special memory cleaner that optimises performance.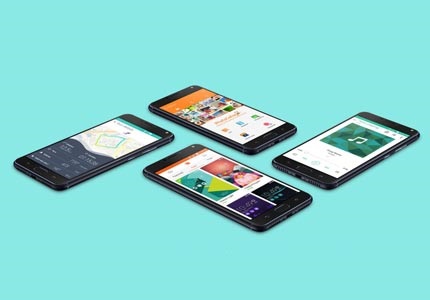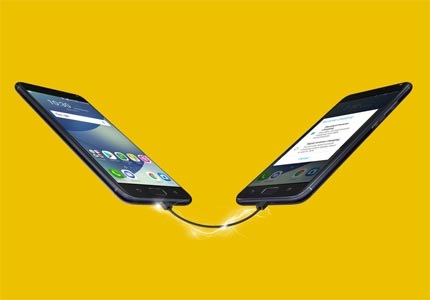 Play All Day with a Battery That Lasts
Battery capacity is often a common struggle for modern phones. ASUS has made sure to invest in a solution. The high battery capacity also serves as a power bank for the Max model. It's important to care for the battery itself. Quick charging is not enough - the key is to extend your battery life by using several power saving modes. The PowerMaster feature monitors the correct input voltage, temperature and power profiles of the connected devices. It also provides short-circuit protection.
ASUS Mobile Phones Have Won Hundreds of Awards
The best showcase of electronic excellence can be shown by those devices that win big in fair competitions. ASUS holds at least 721 trophies, certificates and awards. These included the Red Dot Award, the CES 2017 Innovation Award, Best Choice, Good Design and the Chip Medal awards.
Was this information useful?
This form is for collecting Feedback Only. If you have any other inquiries, please our Customer Care team here.
Is something missing or displayed incorrectly? Let us know your suggestions so we can improve the website and customer experience.
Funtion
| | | |
| --- | --- | --- |
| | | This includes only hardware scanners such as Face ID or similar technologies, not SmartLock, which has been part of the Android OS since the ICS version |
Fingerprint reader on body

(

22

)
Type
| | | |
| --- | --- | --- |
| | | Popular phones operated only by touching the screen. |
Display size
5.5 "
(13.97 cm)
6.3 "
(16 cm)
Indicates the distance between the upper left and bottom right-hand corners of the display, measured in inches.
Full text
Specifies the number of points (pixels) that can be displayed on the screen.
Full text
There are currently two main display technologies used - LCD and OLED - which are further divided into different subcategories.
Full text
The aspect ratio of the display to the body
Shape of the cutout in the display
Number of rear camera lenses
Number of front camera lenses
It expressed in megapixels and has a profound effect on the resulting image quality when displayed on the screen and in print.
Full text
It expressed in megapixels and has a profound effect on the resulting image quality when displayed on the screen and in print.
Full text
Image stabilization
| | | |
| --- | --- | --- |
| | | Optical stabilisation (OIS) is particularly important when taking static pictures. |
| | | |
| --- | --- | --- |
| | | Electronic Image Stabilisation (EIS) is particularly useful when capturing video recordings. |
Without stabilization

(

6

)
Focusing
Hybrid laser focusing

(

1

)
Phase-detection autofocus

(

22

)
DxOMark Score (Main Camera)
Number of processor cores
Počet jader ovlivňuje výkon aspotřebu energie. Vícejádrové procesory umožňují dělit práci mezi úspornější a výkonnější jádra.
Full text
Processor frequency
1.4 GHz
(1,400 MHz)
2.96 GHz
(2,960 MHz)
The frequency expresses the speed at which the processor can process instructions. Increasing the processor frequency usually results in increased performance. While multi-core processors tend to be lower individually, they can still be more powerful in optimised programs.
Full text
Processor designation
Qualcomm Snapdragon
Graphic accelerator
Adreno
Contains a list of individual ports that are used, for example, to charge the phone, connect headphones, or sync with a computer.
Configure cards
| | | |
| --- | --- | --- |
| | | (2× SIM card +memory card) |
| | | |
| --- | --- | --- |
| | | (2× SIM card, or 1× SIM + 1 memory card) |
Sensors
Digital Compass (magnetic sensor)

(

24

)
Motion sensor (accelerometer, G-sensor)

(

24

)
This technology for high-speed mobile Internet has several internal standards that determine the allocated band for transmission. Make sure in advance that your provider transmits on frequencies that can be received by the selected mobile device.
| Frequency | 800 MHz | 900 MHz | 1800 MHz | 2100 MHz | 2600 MHz |
| --- | --- | --- | --- | --- | --- |
| Czech republic | T-Mobile, O2, Vodafone | Vodafone | T-Mobile, O2, Vodafone | T-Mobile, O2, Vodafone | T-Mobile, O2, Vodafone |
| Germany | O2, T-Mobile, Vodafone | | E-Plus, T-mobile | | T-mobile, Vodafone |
| Austria | A1 Telekom | | 3, T-Mobile | | 3, A1 Telekom, T-Mobile |
| Hungary | Telekom, Telenor, Vodafone | | Telekom, Telenor | | Telekom, Vodafone |
| Slovakia | O2, Orange, Slovak telekom | | O2, Slovak Telekom, SWAN | | Orange, Slovak telekom |
| United Kingdom | 3, EE, O2, Vodafone | | 3, EE, O2, Vodafone | Vodafone | EE, Vodafone |
Display Items
Mobile Phones ASUS
Enter product name
Note (link, Part number etc.):
Check out products sorted by price starting with the lowest price in the category cheap mobile Phones ASUS