Asus Networking Hardware: Stable Connections, Everywhere
The Taiwanese company Asus is a leading manufacturer of computer components and electronics. It focuses on producing reliable networking hardware. ASUS's top ADSL and VDSL modems provide reliable security against DDoS attacks that can overload a server with a large number of requests. Asus WiFi routers and extenders work in the 2.4GHz and 5GHz bandwidths and can safely provide a stable, fast WiFi network throughout your home.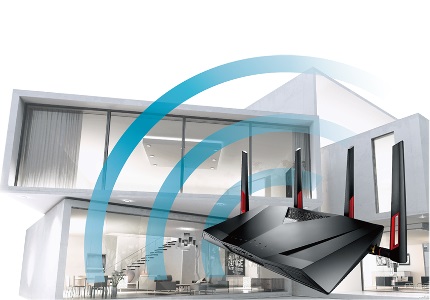 Powerful Asus WiFi Routers
Asus WiFi routers provide high-speed WiFi that covers home and office space. They are supported by a range of standards, including the 802.11ac modern, which can even handle 4K video streaming. The dual-band Asus router technology allows them to transmit WiFi signals in the 2.4GHz and 5GHz bands. The range can easily be increased using WiFi extenders, or by setting your devices up with Roaming Assist, which automatically switches between the WiFi router and the extender.
Secure ADSL and VDSL Asus Modems
ASUS ADSL and VDSL modems are used to connect to the Internet using ADSL2+/VDSL or the Ethernet. They usually have support for a back-up connectivity through the 3G/LTE mobile network. Asus modems also work as a WiFi router. With VPN support, you can smoothly establish a secure connection with a home or business network, and the Internet. Setting up an Asus modem takes you through an intuitive ASUSWRT interface, which also includes all the standard applications for monitoring diagnostics and network operation settings.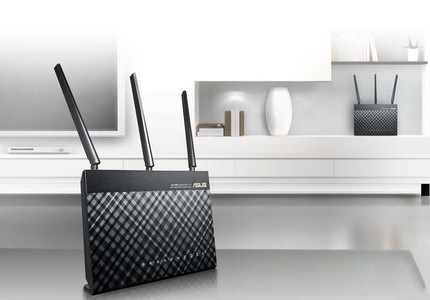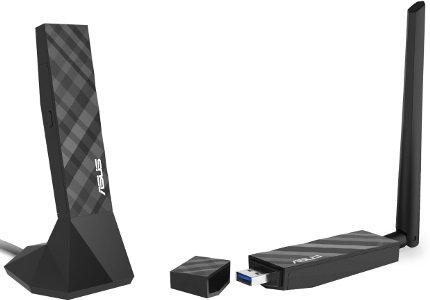 Reliable Asus Network Cards
ASUS WiFi network cards with a PCI or USB interface allow your desktop PC with a wireless connection to WiFi. Dual-band technology offers both 2.4GHz and 5GHz bandwidths. This is great for those that own older laptops that do not support 5GHz bandwidth. Asus network cards also support the latest 802.11ac WiFi standard of up to 867Mbps. The AiRadar feature also improves the signal strength and creates a stable connection using radiation pattern adjustment technology.
Was this information useful?
This form is used only for evaluating the information in the description above.
If you have any question about our products, services, transport or any other request, please contact our customer support.
What should be improved? Is anything missing here? Is anything wrong? Share it with us.
Enter product name
Note (link, Part number etc.):