Get inspired by our overview of home coffee brewing methods. You don't need to drink instant coffee at home or go to expensive cafés to enjoy a perfect cup. You'll see that anybody can prepare quality coffee. Brewing coffee at home is a lot of fun and allows you to control what you drink. You just need to know how to do it.
There are two basic ways to brew coffee at home. The first one is to use a coffee maker. It is quick and easy — not much can go wrong and you're sure to enjoy a nice cup of coffee. However, more alternative ways of brewing coffee have been gaining in popularity recently. How are they different?
Let's take a closer look at both options.
Make Coffee With Ease in a Coffee Maker
Coffee makers boast two advantages: they come in elegant designs, serving also as a designer kitchen accessory, and they are very easy to use, which allows you to operate them without any hassle. When choosing the right coffee maker, you should pay attention to its features and functions, its bar pressure and the price of compatible capsules, as they may become costly.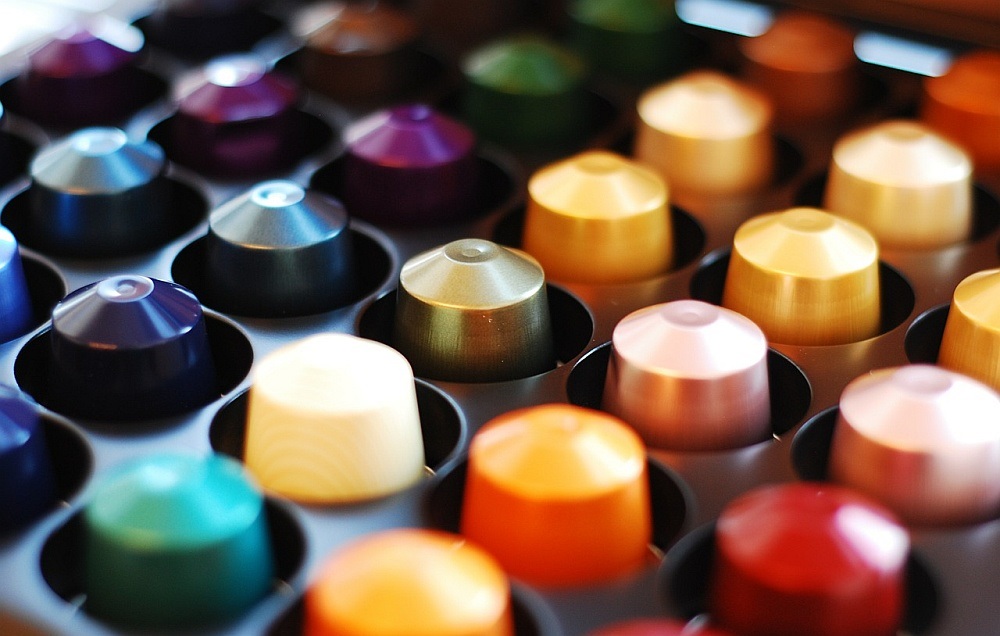 Automatic coffee makers are the easiest to use. Although their purchase price may climb higher than the Andes that tower over Colombian coffee plantations, they can do everything you want them to with the touch of a button. They grind coffee beans, keep the cups pre-warmed, clean themselves, and more. An exemplary model of an automatic coffee maker is the Moccamaster for filtered coffee.
Capsule coffee makers behave similarly but are cheaper than automatic coffee makers. However, you'll be paying more for the compatible coffee capsules, which makes these coffee makers suitable only for occasional use. By pressing one button, you can indulge in not only regular coffee but also cappuccino or other coffee drinks.
i
Try the Staresso portable espresso machine that allows you to make coffee with both ground coffee and coffee capsules. You can even use it to brew loose leaf tea and froth milk. The Staresso requires no electricity, so it is an amazing companion for your life on the go.
Lever espresso coffee makers require a separate coffee grinder. Nevertheless, brewing coffee with a lever espresso coffee maker is more ceremonial. You can play with the taste more and enjoy cleaning the coffee maker by hand.
What Are E.S.E. Coffee Machines?
Do you want to brew quality coffee quickly and easily? E.S.E. coffee machines are the right choice for you. They require E.S.E. pods, which come in paper packaging 44mm in diameter and whose special protective atmosphere keeps the ground coffee fresh. Each pod contains a stadardised portion of ground coffee (specific grammage, portion, grind and compression) to deliver a perfect cup of espresso. The E.S.E. system guarantees that E.S.E. pods are fully compatible with any E.S.E. coffee machine, providing real espresso with rich crema.
Using E.S.E. pods is hygienic, quick and precise. Nothing can surprise you: the standardized amount of coffee grind in the pod ensures the right dose and coffee quality, while the pod's hermetic seal prevents spilling.
Coffee Maker Recap
Automatic coffee makers (require ground coffee)
Capsule coffee makers (require coffee capsules)
Lever espresso coffee makers (require ground coffee)
E.S.E. coffee machines (require E.S.E. pods)
Discover the Secrets of Green Coffee
Before introducing other methods of coffee preparation, let us tell you about a concept that has been gaining in popularity. What is green coffee? Green coffee is raw arabica coffee beans that are used to brew a beverage whose taste may remind you of green tea.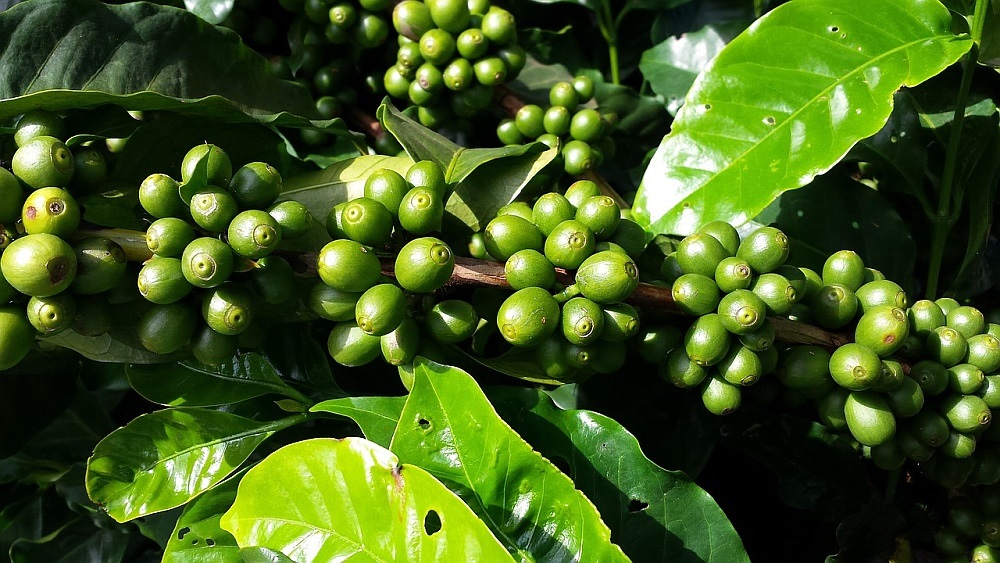 Why is green coffee so interesting? High temperatures used in the roasting process destroy some of the beneficial components (e.g. chlorogenic acid) contained in raw coffee beans. Green coffee retains all its beneficial properties and contains more caffeine than standard black coffee. Green coffee helps you lose weight, lowers blood pressure, has a positive effect on the gallbladder, encourages brain activity and reduces cellulite. It is best to brew green coffee in a cup or a French press coffee maker. However, green coffee is not suitable for pregnant or breastfeeding women.
About Decaffeinated Coffee: In All Honesty
In the previous section, we mentioned caffeine, which deserves more explanation. Firstly, there's nothing wrong with caffeine. It encourages the activity of the central nervous system and the heart. It also boosts digestion and relieves water retention (it is recommended to drink water with coffee).
Nevertheless, too much caffeine has a negative effect on the body, which is why it is sometimes removed from coffee beans. However, decaffeinated coffee has a chemical aftertaste and its taste is milder given to the loss of essential oils and natural aromas.
Alternative Coffee Brewing Methods
There are many traditional coffee brewing methods. They vary in their time of preperation and place of origin, technological procedures, requirements for the coffee grind size, and, of course, the resulting beverage.
The Simple Chemex
Peter Schlumbohm, an eccentric American, claimed merit for hundreds of inventions, but only one was proven useful. His 1940s Chemex glass coffee maker refers to chemistry with both its name and shape that is evoked in the hourglass shaped brewer. The narrow part in the middle features a leather collar that prevents you from burning your fingers. Brewing good filtered coffee in a chemex is very easy — all you need to do is get some filters.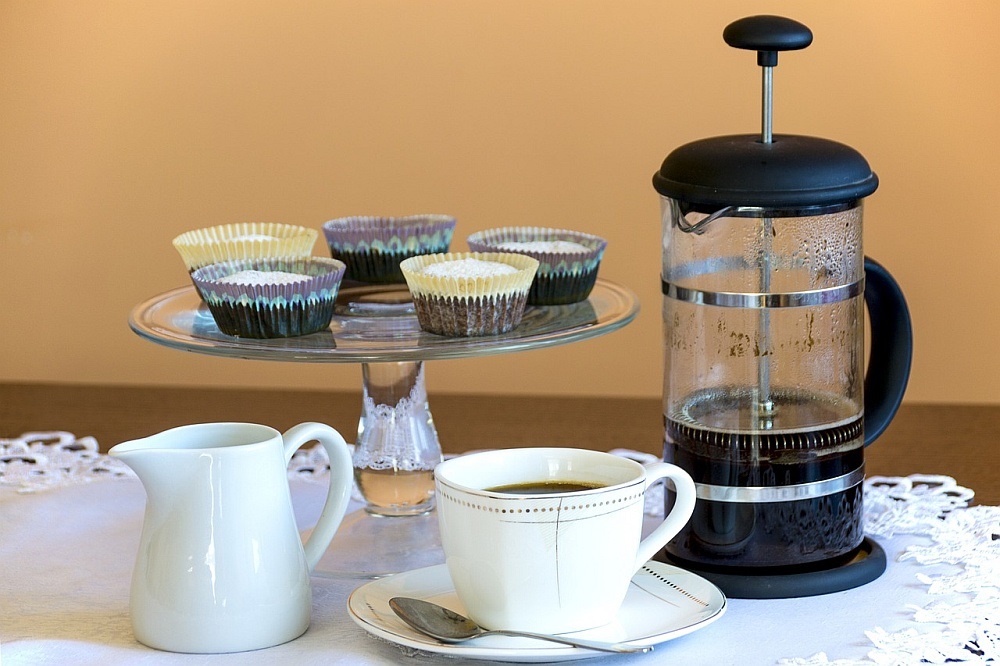 The Popular French Press
While Schlumbohm's glass container offers one of the lesser known methods of brewing coffee, the French press is popular all around the world, winning coffee lovers over with its simple design that is very easy to use and clean. By pressing down the plunger, the grounds are filtered from the delicious, fragrant coffee. The ideal water temperature for a French press is 94°C. It is recommended to use freshly roasted single origin coffee and let it steep for 4 minutes.
What does a French press have to do with France? This coffee maker was invented in France in the 19th century but its final design was brought to perfection by an Italian man named Calimani in 1929.
The Exotic Cezve
Another tool designed for brewing coffee is the cezve. It comes from the Arab world, where it is used for making traditional strong Turkish coffee. A cezve is a special pot equipped with a handle that makes it easy to hold and move around. The pot features a small spout for a smooth and accurate pour. Since the grounds are not filtered from the coffee brewed in a cezve, it is recommended to use a fine grind size.
The Clever Dripper (Hario)
This clever coffee dripper also originates from Asia. It is designed to brew coffee by filtering it through a paper filter, which must be purchased separately. A dripper is very easy to use, allowing you to enjoy a cup of quality coffee in no time. It resembles a porcelain cup with a saucer. The hole at the bottom releases the filtered coffee into a cup placed bellow. You can choose from two sizes and you may also appreciate a model with a coffee pot or a travel model. A grind ripper is a convenient combination, which is a grinder and a dripper in one.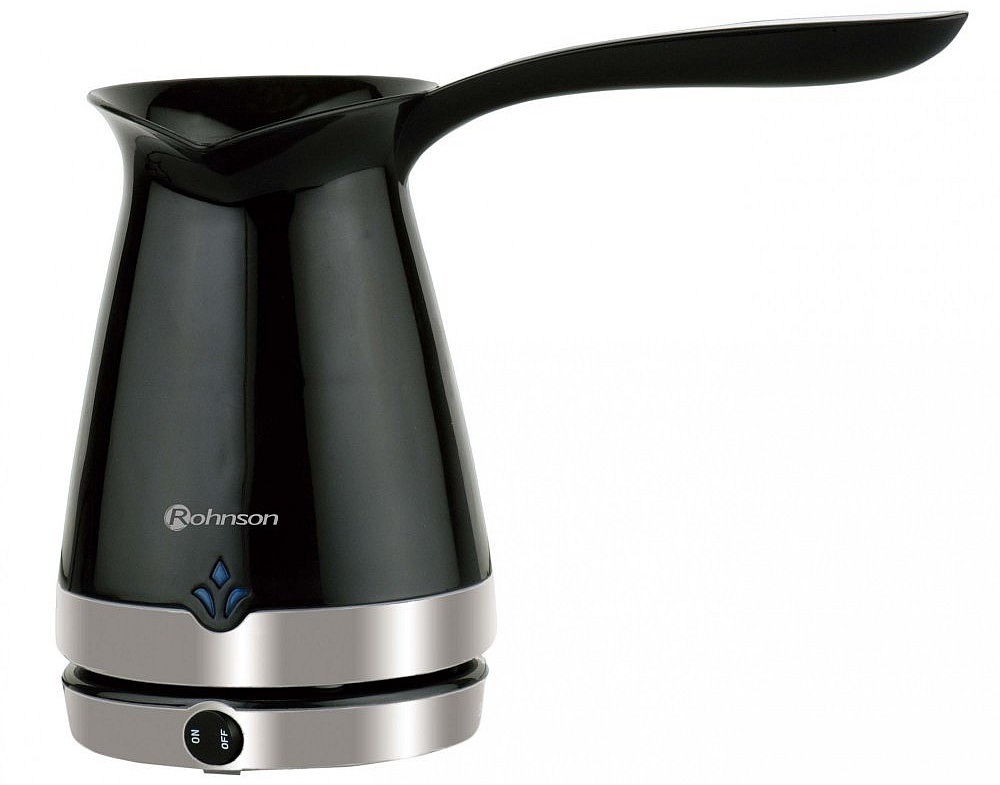 The Italian Moka Pot
When thinking about brewing coffee, you may remember a logo depicting a bearded man. Get to know Alfonso Bialetti, the creator of the moka pot (1933). Bialetti came from Italy, which is why these aluminium pots with a coffee filter are so popular on the Apennine Peninsula, where they are said to be passed down from generation to generation. Moka pots use steam pressure to force hot water through a coffee filter, which holds the coffee grounds, and into the upper chamber. The result is a strong beverage with a balanced taste that is very close to real espresso. Your coffee will stay hot in a moka pot for a long time.
Now let's take a look at two coffee brewing techniques that are not as well-known as the previous ones, but also allow you to indulge in delicious cup.
The Miracle Vacuum Pot
At first glance, this brewer looks like mysterious labware of an old alchemist, but there's no need to worry — anybody can brew coffee in a vacuum pot. The vacuum coffee maker dates back to Germany in the last century. Hot water turns into steam in the bottom globe and rises to the upper funnel, where it mixes with ground coffee. If you turn the heat off, the coffee draws down through the filter (must be purchased separately) into the globe. Then it's time to enjoy a cup of delicious coffee.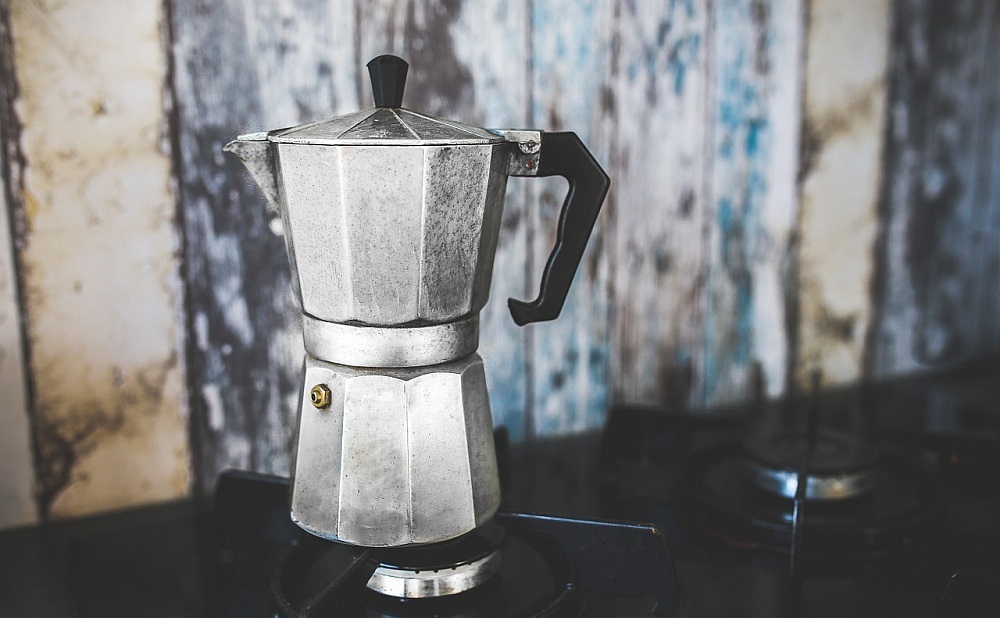 The Modern AeroPress
The AeroPress is a hot new release invented by American Alan Adler. Despite its seemingly complicated mechanism, making coffee with the AeroPress is quick and hassle-free. You won't get real espresso, but the AeroPress coffee boasts a strong taste and its quality filter ensures a clear ground-free brew. Every coffee enthusiast that loves experimenting and travelling is going to appreciate this clever gadget.