Setting up Your New Device for the First Time
Don't waste time setting up and installing a new product.
A new device requires the right settings - and we will do that for you
All you have to do is turn your new device on and start working, having fun or studying
You can choose from several settings options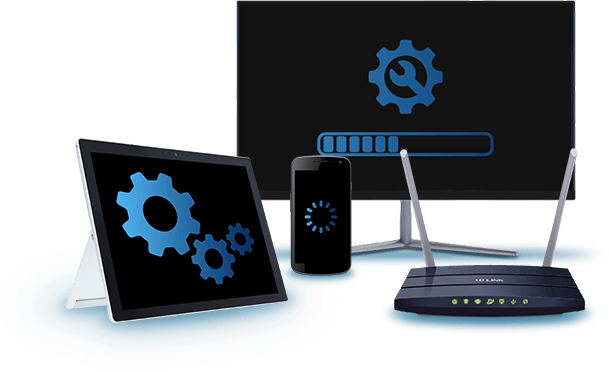 Back to all services
How Does It Work?
Choose a product

Choose the computer, router, tablet, or mobile phone which you want to set up for the first time.

Choose the setup option

In the shopping cart, choose the option that you want to set up your device and select the right variant.

We will set the device up for you

Our professionally trained technician will start up your device and prepare it for use.

Pick up the goods

Your new device can be picked up and is ready for use.
If you choose Prague 7 as the pick-up place, our technician will attend to you at the First Setup desk, helping you with starting up your new product and giving you instruction on how to use the product. If you have purchased Office 365, our technician will help you activate it, too (the license code will be sent to your e-mail address).
If you collect the product anywhere else than in Prague 7 or if it is delivered to you by a carrier, the product will have been set up by the time of the handover.
If you have purchased Office 365, the license code will be sent to your e-mail address and you must activate it yourself.
Which Products Can You Buy This Service for?
Where Can You Find the Service?

Go shopping
References

Kateřina Verecká
,
Tubož
I've never understood mobile phone settings, let alone PC setting options. I'm glad someone will do this for me.

Josef Pestik,
Frymburk
At first, I thought it was just a waste of money, but I got a computer setup service as a gift and it was great to start using the device right away without needing to call my kids for help :)

Radim Krúžek,
Podbrahy
I had bought a new computer twice before and got angry over the setup process both times. If I can avoid this by purchasing this service, I'm in. I got a computer ready for work from Alza and I didn't have to do anything myself.
Frequently Asked Questions
Share with friends
Did our offer catch your attention? Do not keep it for yourself and tell your friends about it.