Updated
Retro does not have to mean old! If you love the trend of returning to the traditional, but can't give up the conveniences of modern advances, then the Retro Black Kettle by Russel Hobbs is the right product for you. It features a beautiful retro design with all the benefits of modern times, as demonstrated the extra quick boiling of water, as the manufacturer claims. But is that really the case? Learn more in our review.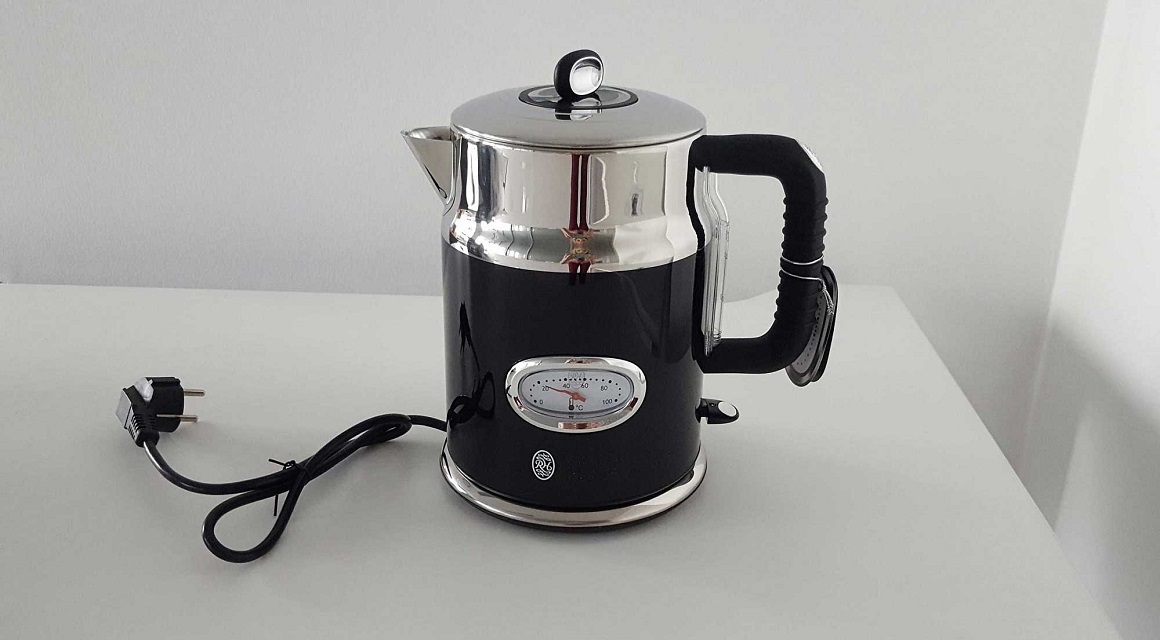 The Modernised Russell Hobbs Retro Kettle
The kettle is available in black, red or cream versions with stainless steel accents. It is embellished with a retro water temperature display with a movable hand. In line with the rubberised handle, you will find the water level indicator and in total the kettle holds 1.7 litres. The boiling zone for 1, 2 or 3 cups allows you to boil water for one cup in 55 seconds.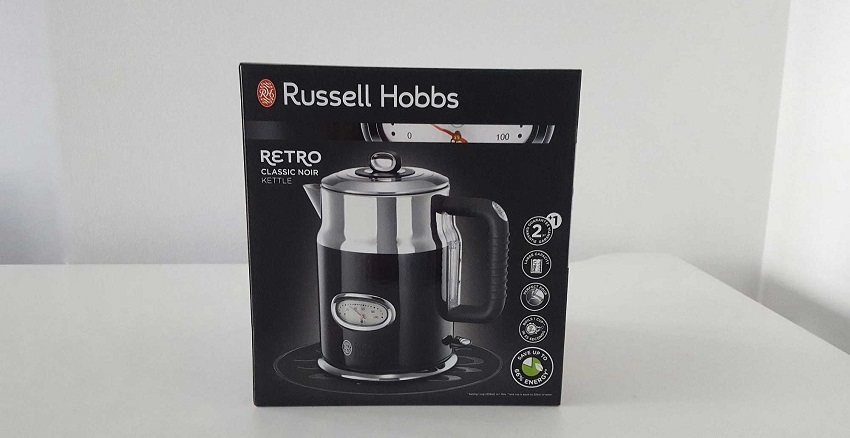 Review of the Russell Hobbs Retro Kettle
And how did the kettle stand up in our tests? We have tested its practicality in handling and storage, noise, safety and also if there were any unpleasntries with the boiled water, in terms of aroma and taste.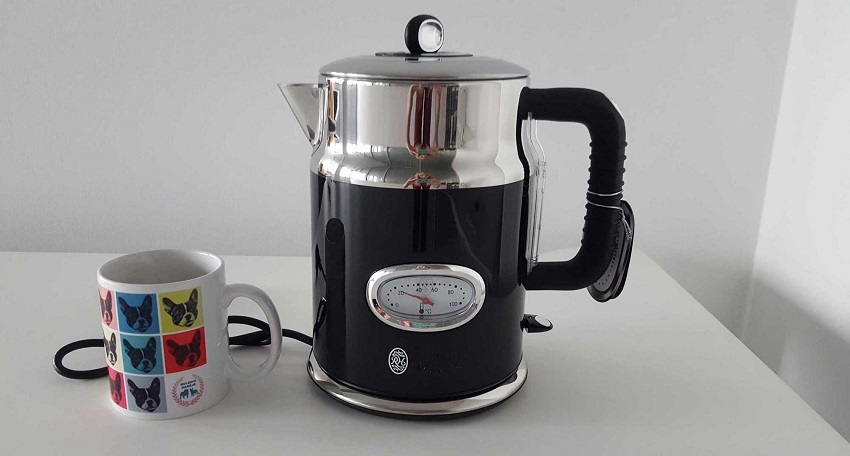 The Russel Hobbs Retro Kettle is very easy to use. The lid is a little stiff, which is a bit impractical when you need to open the kettle after boiling. However, this is not necessary because the water from the kettle pours very easily without removing the lid.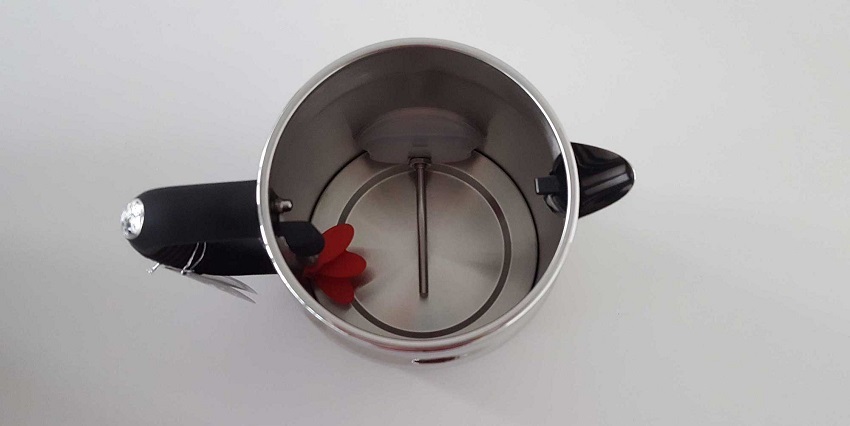 The kettle has a height of approximately 20cm and does not take up too much space. With the removable filter, you can conveniently wash it any time there has become enough build-up. The soft handle is comfortable in the hand and won't slip.
As far as the taste of the water is concerned, it did not pick up any tastes or smells. Tea tasted and smelled just as usual. Possible dirt that could have gotten into the kettle would be to pick up the sieve at the spout. This will be appreciated especially by those who have hard water at home and don't want extra minerals in the water.
How long does it take to boil the water? We tested it using a stopwatch on a mobile phone. The time is given in minutes:
Maximum fluid volume of 1.7l:
40°C: 1.30
60°C: 3.09
80°C: 4.24
100°C: 5.08
250ml cups:
60°C: 0.35
80°C: 0.45
100°C: 0.55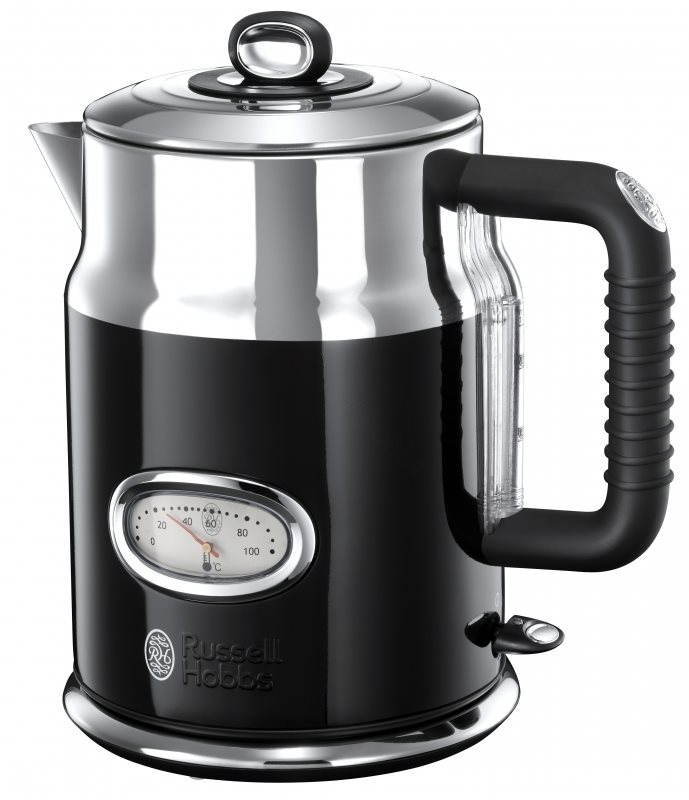 Russell Hobbs Retro Kettle
Electric kettle
This kettle is suitable for all lovers of retro design but beauty isn't it's only strong suit. If you only want enough water for a cup of tea, you'll have it ready in just 55 seconds.
Advavantages
Silent operation
Short boiling time
Attractive retro design
Water temperature dial
Negatives
Short power cord
Stiff and hot lid