Saeco coffee machines – for a perfect coffee experience
In 1985, Saeco introduced coffee lovers to the first super-automatic espresso machine, allowing you to brew delicious coffee right at home. Saeco's development team is still trying to surprise coffee lovers with new and even better innovations. In 2011, Saeco became the only brand of domestic coffee appliances to be certified by the Italian Tasters Association for espresso, cappuccino, and latte macchiato.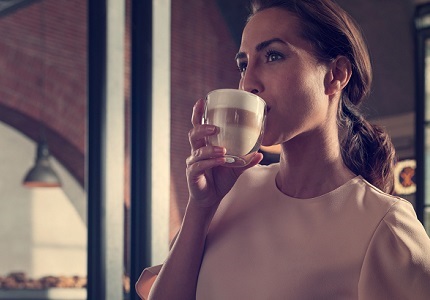 Saeco coffee machines – the perfect cup every time
Enjoy up to 15 types of coffee at just the touch of a button with a Saeco automatic coffee machine. Saeco's patented Latte Perfetto technology froths the milk twice, meaning you can indulge in the thickest foam. The Varipresso brewing chamber allows you to adjust the brewing pressure and the dose of coffee. Thermospeed technology shortens preparation time and uses up to 66% less water. Saeco coffee makers are just full of innovative technologies.
Saeco ceramic grinders don't overpower the taste of the coffe
Saeco ceramic grinders - unlike steel grinders - thoroughly grind coffee beans while still maintaining the maximum flavour and aroma. Additionally, ceramic grinders last longer, so it can serve you for generations. In the Saeco ceramic grinder, the coffee beans won't overheat, which means the coffee won't taste burnt or of metal. There are five grinding settings you can adjust to.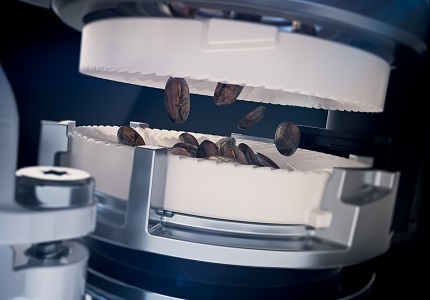 AquaClean filter – revolutionising the coffee world
Saeco AquaClean filters perfectly cleanse and filtrate water, so you can enjoy up to 5,000 cups of coffee without descaling your machine. Using ion-exchange technology, calcium is removed from the water before entering your coffee machine. It flows through a patented system, which cleanses it further. The filter is made of a micro-porous fabric, blocking small impurities from contaminating the water. The result? Perfectly delicious coffee and minimal maintenance needs for the machine.
Enter product name
Note (link, Part number etc.):