Our product selection has been newly updated to include an extended range of headphones and cables by the American company Monster. If the name sounds familiar to you, chances are that you have heard about it in connection with Beats headphones. The two brands were partnered up until 2012. If you are looking for top-notch products, then Monster headphones and cables are an excellent choice.
Monster headphones and cables - exquisite quality and design
The Monster products are known for using only the best quality materials. In the headphones range you will find the elegant Elements lifestyle models, Cristiano Ronaldo's product line, and models for athletes.
The HDMI cables have a bandwidth of 18 Gb/s and more, which is enough to seamlessly transfer Ultra HD 4K image at 50/60 Hz and with HDR support. Advanced 27 Gb/s cables designed for specialised computer monitors and upcoming HDMI standards are also available, making Monster the first company to introduce them on the market.

Monster iSport - complete range of sports headphones
An important part of the Monster product selection are the company's sports headphones, which not only sit snugly in the ear, but also offer varying levels of sound isolation (depending on the model). They are also resistant against sweat and water.
The in-ear sports models come with several adapter sizes and feature a special ear clip for extra stability. Most models offer a microphone and ControlTalk for easy music and call control.
Wireless or with high-quality cable?
The wireless iSport SuperSlim headphones provide uncompromising sound quality, partial noise cancelling, and a unique flat design, which lets you fit them under a helmet, goggles, and other sports equipment.
If you require excellent audio reproduction and perfect ambient noise cancelling, then iSport Victory and the classic iSport Bluetooth are exactly what you are looking for. iSport Intensity, on the other hand, block the external noise only partially, letting you keep track of your surroundings. Victory and Intensity models are also going to be available in a wireless version or with a high-quality flat cable.
Sports headphones iSport Freedom
Are you looking for wireless sports headphones, but don't like the classic in-ear design? If so, then you may prefer the popular on-ear model iSport Freedom. It uses top-notch drivers and supports Apt-X and AAC codecs, providing excellent sound from any source, including iPhones, Android phones, and PCs. Moreover, it has enough space to accommodate a larger battery, so its battery life reaches 10 hours on a single charge.
And if your iSport Freedom does run out of juice, do not despair. Simply connect the supplied mic cable and you can continue listening. We are also planning to start offering the second revision with an attractive design and equally great sound quality in the near future.
Classic Monster headphones with a cable you won't find anywhere else
The Monster Audio division works closely with Monster Cable. Wired headphones by Monster come with a high-quality, highly resistant flat cable that won't tangle up anytime soon.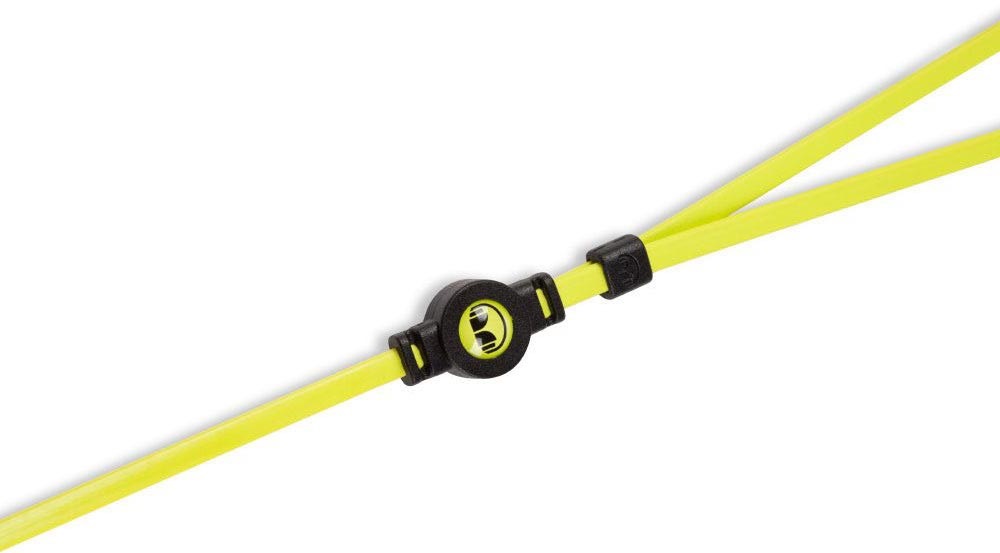 For runners and everybody else who has to deal with busy public roads, Monster offers partly open wired iSport Intensity headphones. Wired clones of the wireless Victory model are also available, if you want total ambient noise isolation.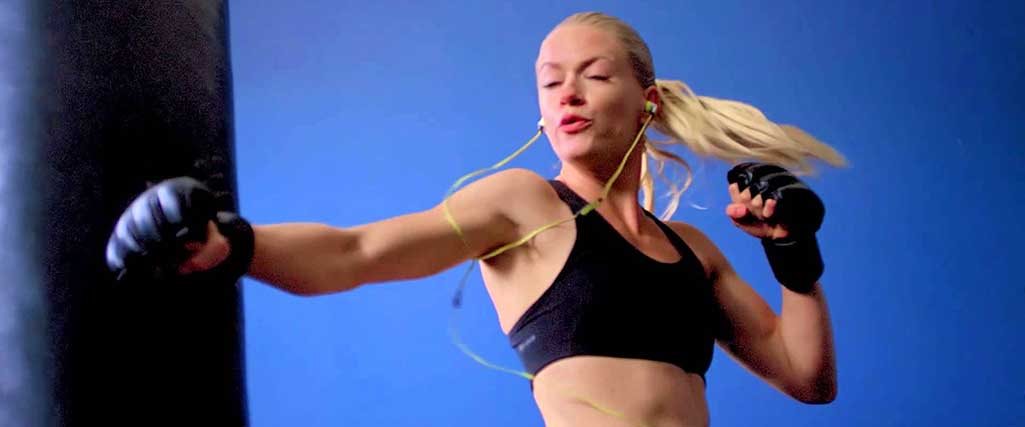 Monster Clarity HD - affordable and high-quality wireless headphones
Let's say you're not exactly a sports fanatic and all you need are acoustically tuned in-ear headphones with a quality exceeding the commercially available mobile phone accessories. If so, then Monster Clarity HD were designed just for you. The wired version includes a mic and one-button music and call control. The wireless model offers the three-button ControlTalk function and a solid 8-hour battery life.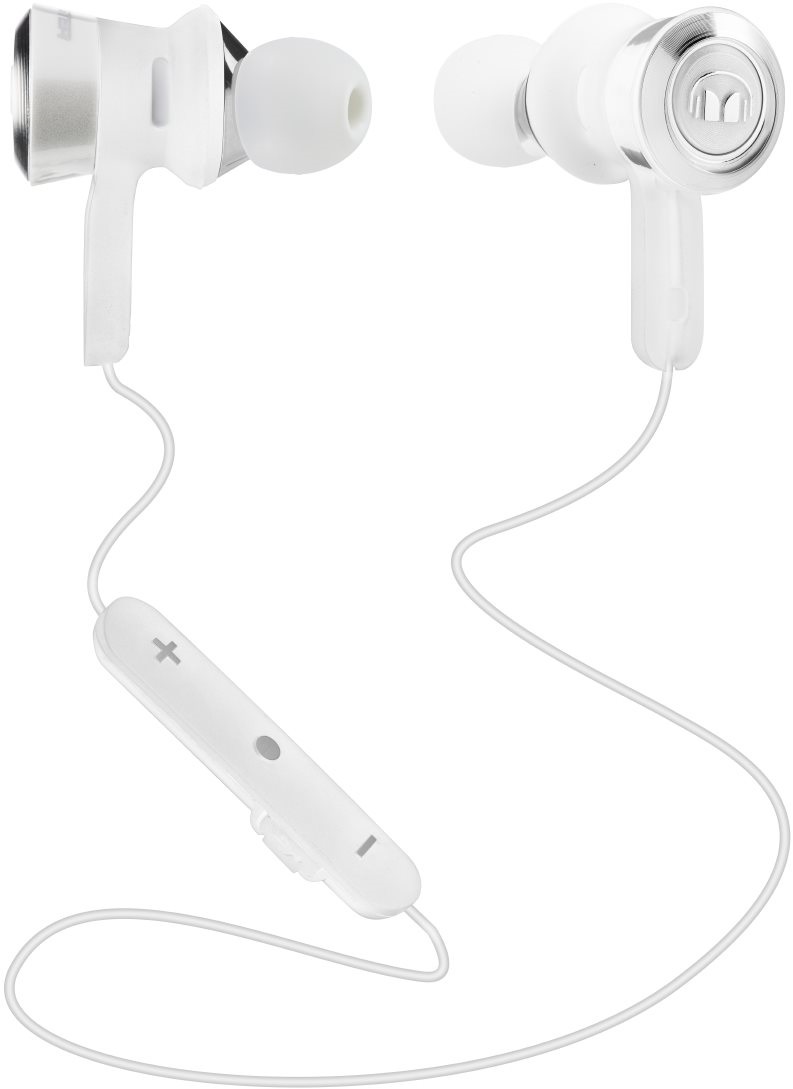 Monster ROC - headphones by Cristiano Ronaldo
Few people understand gruelling workout better than Cristiano Ronaldo. His experience is reflected in the ROC wireless headphones, which offer excellent durability, battery life, washability, and sound quality. A brand new line called Elements is planned for release in the near future and its design promises to follow in the ROC's footsteps.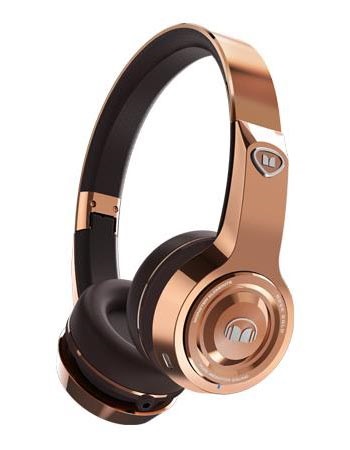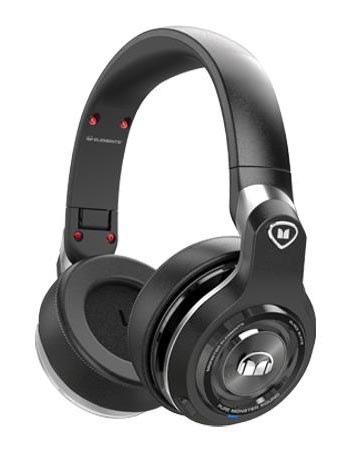 HDMI cables with Ultra HD 4K, 50/60Hz, and HDR
Need a quality HDMI 2.0 cable to transfer Ultra HD 4K image at 50/60HZ and with HDR and Ethernet support? Monster Ultra HD Gold is the right solution for you. This HDMI 2.0 cable with 18 Gb/s bandwidth allows you to use all the features of modern TV sets, including HDR. Meanwhile, Monster Ultra HD Platinum provides up to 14-bit colour support and 22.5 Gb/s bandwidth.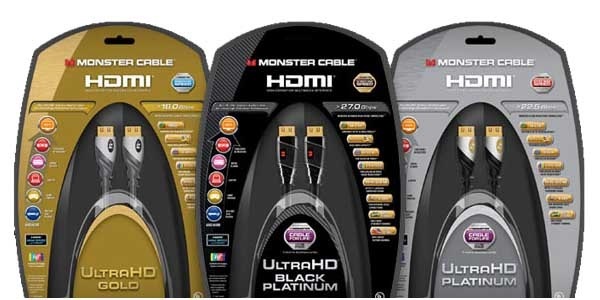 Both also feature extremely durable connectors, high-quality coating, and great interference resistance. They can be safely used even with high-end 100Hz TVs, as the source signal in Europe is always 50Hz and only gets multiplied in the electronic panel. If you want your cables to be future-proof, you may want to consider Ultra HD Black Platinum and Black Platinum Ultimate with 27 Gb/s bandwidth, the first of their kind available on the market. These cables can transfer Ultra HD 4K in up to 120Hz and 16-bit colours.
Monster Cable For Life
HDMI cables covered by the Cable for Life program can be replaced free of charge if they don't meet the data bandwidth requirements of the AV components you purchase in the future.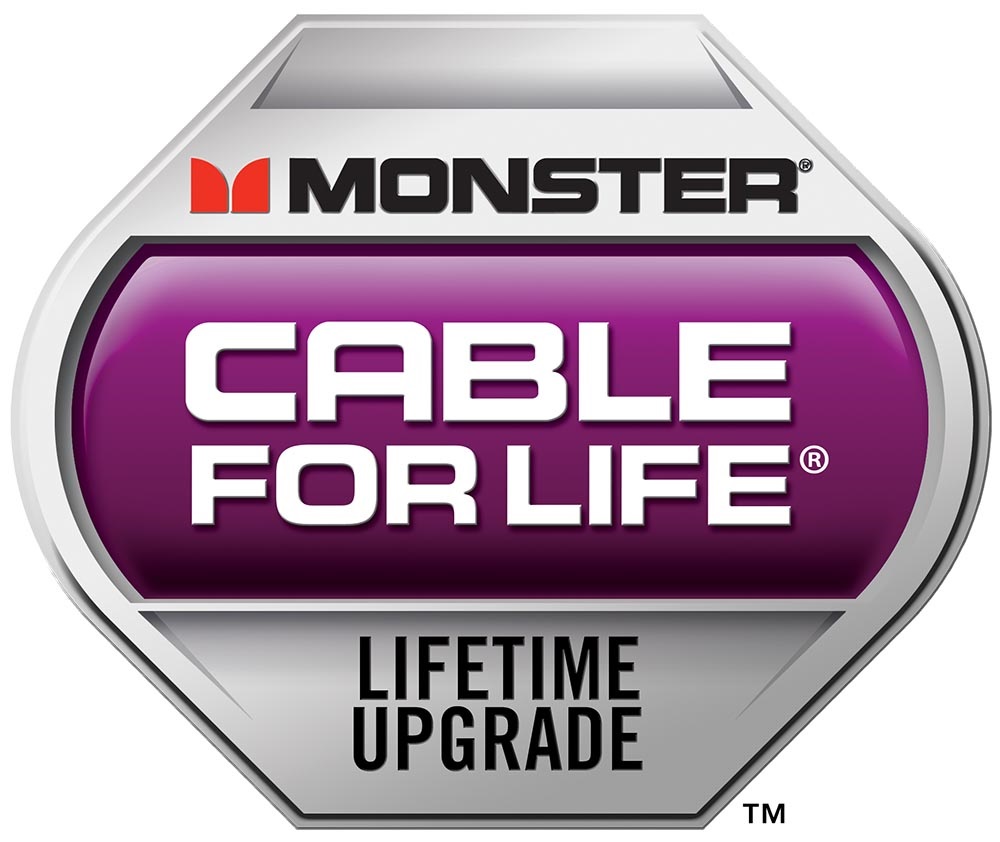 Cable For Life covers the following cables
Uncompromising sound transfer
For AV receivers and high-end transmitters, there is the optical TOSLINK cable with minimal scattering and distortion to ensure uncompromising signal quality. Top-notch sound transfer is also guaranteed by analogue cables for transmitting stereo signal, equipped with Cinch (RCA x 2) connectors, or their mono alternative for connecting subwoofers. The connectors are durable, effectively shielded to prevent interference, and feature resistant braiding.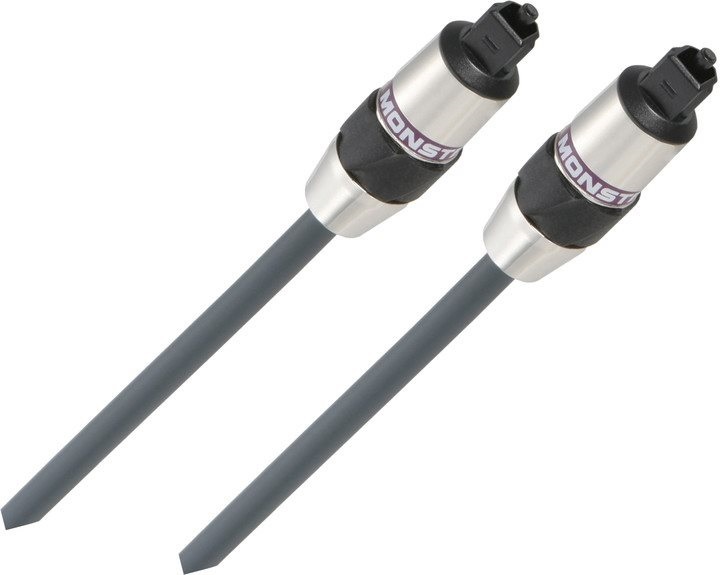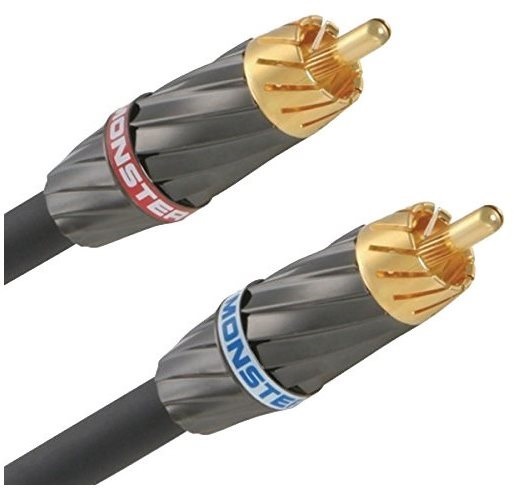 Watch out for bootleg products!
Alza offers products provided exclusively by authorised distributors. If you encounter suspiciously cheap Monster brand products, chances are that they are bootlegs.