Choose your cross-country ski boots depending on the type of binding, skiing style, and your foot size.
Continue
What shoe size should you choose?
You should choose boots one size larger than is your normal shoe size. When running or doing cross-country skiing, your foot arches expand and need more space. Also keep in mind that you will be wearing thick socks.
Consider your ski technique
Classic style boots
Require flexibility for striding and have a lower cut. Have a softer sole and are typically lighter weight than other cross-country boots. The heel is reinforced for a better binding fit.
Skating style boots
Stiff, heavy and higher-cut boots with a special cuff at the ankle. Have a rigid sole and the foot is firmly fixed in the boot.
Combi style boots
Created to accommodate both cross-country ski techniques. Their cut and flexibility are similar to the classic style boots, but they also have a special cuff and stiff heel like the skating style boots.
Choose ski boots to match the brand of your skis
There are several types of bindings and they are not compatible with each other. Make sure to check the binding type on your skis before buying boots.
NNN binding - has a bar in the toe of the boot hooked into a corresponding latch in the binding. This type is used by Fischer, Alpina, Madshus, and Rossignol.
SNS binding - further subdivided into SNS Pilot (two metal bars on the boot) and SNS Profil (one metal bar in the toe of the boot). In both cases, there is one large ridge on the sole. SNS binding is used by Salomon, Atomic and Botas.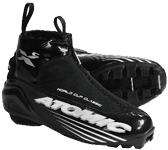 Classic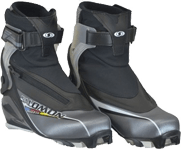 Skating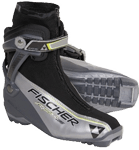 Combi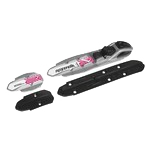 NNN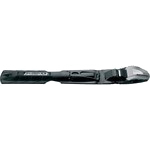 SNS Pilot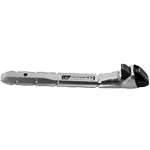 SNS Profil
Was this information useful?
This form is for collecting Feedback Only. If you have any other inquiries, please our Customer Care team here.
Is something missing or displayed incorrectly? Let us know your suggestions so we can improve the website and customer experience.
Enter product name
Note (link, Part number etc.):