Student Programme Up to 10% off almost everything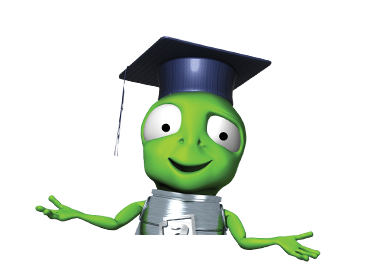 More than
€
saved on student purchases
More than
Students
from 12 countries use this programme
Share with others
Do you like these offers? Why keep it to yourself? Share with your friends!
Frequently Asked Questions
ISIC/ITIC card
Student discounts
Student prices
ISIC/ITIC card
What is an ISIC/ITIC card?

The ISIC card is the only internationally accepted proof of bona fide student status. The ISIC Association is the non-profit organisation behind the International Student Identity Card (ISIC), and has been endorsed by the United Nations Educational, Scientific and Cultural Organization (UNESCO) since 1968.
The ITIC teacher discount card is the only internationally recognised ID for teachers.
Learn more about ISIC and ITIC.

How can I apply for an ISIC/ITIC card?

You can apply for a card via the ISIC sales network in your country, or on the ISIC website .

How do I determine the validity of the card?

Card validity is always indicated on the front of the card, and extended annually through holographic revalidation stamps by your school/university. These are stickers that incorporate the ISIC logo and validity date. In the event that the validity expires and the revalidation stamp for the current academic year (ie. 12 / 201X) is missing, the card is invalid.

Where can I find the card number?

The card number is on the front of your card, under the photograph. It consists of the first letter defining the type of card (S-Student, T-Teacher) and 12 digits or letters.

I entered the correct card number, but it failed to verify. What should I do?

Check the validity of your card.
Check that the name on your My Alza account is the same as the name on your ISIC/ITIC card.
Make sure you have entered the correct card number without spaces.

Where can I get help if I have more questions?

If you have any further questions, please contact International Student Identity Card UK at

[email protected]
Student discounts
Which products feature student discounts?

Student discounts apply to a range of specially selected products, which can be found above.

How can I see which student discounts are active?

Above, you can see information about all active student discounts.

Do the prices shown already include student discounts?

Yes. Discounted prices are shown for each product currently on offer. You can only see discounted prices once you have registered your card.

Is it possible to combine student discounts with other offers?

Student discounts cannot be applied or combined with other offers unless otherwise stated.

Can I get student discounts when making express purchases?

Yes, you can.

Can I still receive a student discount when purchasing from an Alza store?

Student discounts are only available when you shop online using your Alza account with a validated ISIC/ITIC card.
Student prices
Which products are available for student prices?

All products that are not already offered in the student discounts section.

How can I find out which student prices are active?

will appear on the top right hand side of the Home Page.

How much can I save when I use my student discount?

You can expect to receive up to 10% off. However, when a product is already discounted or on special offer, the price is often so low that we cannot offer further discounts.

Where can I see the student price?

Once you are signed in, you will be given the student's price list, and you will see student prices applied to each product. If you want to view the price of products that have not had the student discount applied, you must sign out of your Alza account.