ViewSonic Will Exceed Your Expectations
Even the most powerful computer needs an imaging device. The display is an integral part of all laptops and PC assemblies. The American brand ViewSonic has been on the market since 1987 and has been on the front edge of technology throughout its development, from the previously used CRT monitors to today's LCD screens. Throughout its life, the brand has been collecting reviews in famous magazines such as Tom's Hardware and Pcmag. The three colourful Gouldian finches in the brand logo characterise its main strengths: vivid colour rendering and clear sound. The product list includes monitors for general use as well as for professional graphics, large format and touchscreen displays, and projectors for use in corporate presentations, home theatres, and cinemas.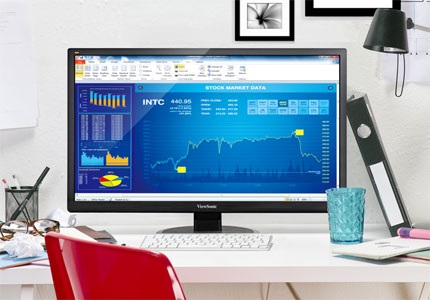 ViewSonic VA Monitors
Monitors marked with the letters VA belong to the "Value range" series. These products use a simple design and popular Full HD resolution for casual use. Almost every model has both VGA (D-Sub) and HDMI connectors to maintain compatibility with older computers, while using modern technologies such as Flicker Free and Blue Light Filter to reduce eye fatigue. These features make ViewSonic VA monitors ideal for daily use at home and at work.
ViewSonic VG Monitors
ViewSonic VG monitors are work-based monitors. There is an emphasis on low power consumption, as long-term use is expected. They also feature wide viewing angles, high contrast, and varied positioning options for maximum comfort. ViewSonic VG monitors include video calling capabilities with an integrated webcam, stereo speakers, and a background noise-cancelling microphone.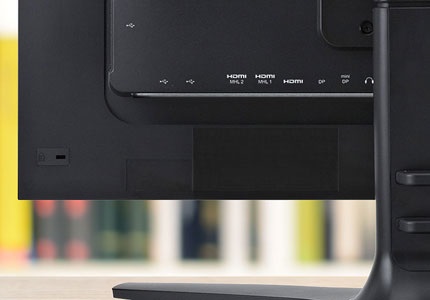 ViewSonic XG Monitors
Fast image recovery, associated with higher frequencies, is a prerequisite for a gaming monitor, but colours are equally essential. Therefore, the ViewSonic XG series uses a large number of IPS screens instead of the TN type. You can choose from basic Full HD resolution over 2K up to detailed 4K with a brightness above 350cd.
ViewSonic VP Monitors
A professional graphic designer needs professional tools, because the result will only be as good as the weakest link in the chain. ViewSonic VP monitors won't disappoint: they offer wide coverage of the Adobe RGB colour range, they can handle hardware colour calibration, and they feature an adjustable pivot to make hours spent in front of the screen more comfortable.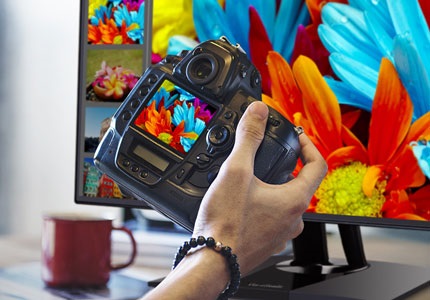 ViewSonic projectors
A ViewSonic projector is the ideal solution for watching movies or giving presentations. ViewSonic offers lightweight, portable projectors that can transfer a bright colour image to a screen several metres in diagonal. After all, a lot of new features in projector technology feature the ViewSonic logo! The brand has long been on the front edge of technology.
Enter product name
Note (link, Part number etc.):