A visualiser can scan a photo, a sheet of paper with text, objects and more and convert them into digital form. The scanned materials then can be displayed on your computer screen or projected through a projector. Visualisers are commonly used in lectures and presentations.
Continue
What to focus on when choosing a visualiser
Resolution - higher resolution produces high-quality scanned materials.
Scanning area - the larger the scanning area, the more the visualiser can scan.
Frames per second - higher framerate provides a smoother image.
Optical and digital zoom
Optical zoom - preserves image quality.
Digital zoom - zooming in leads to loss in image quality. The higher the zoom, the greater the image quality loss.
Connectivity
Before buying, make sure the visualiser has at least one video port of the same type as the device you are planning to connect it to. If not, the visualiser won't be compatible.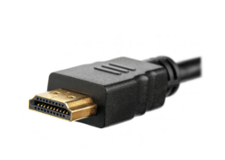 HDMI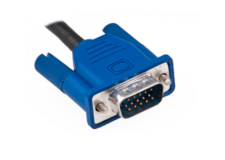 D-SUB (VGA)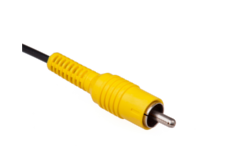 composite
Useful features and functions
Internal storage is used to store images.
Remote control enables easy and comfortable operation; you can even set up the projector remotely.
USB lets the visualiser connect to a printer, camera, external storage, and other devices.
Was this information useful?
This form is for collecting Feedback Only. If you have any other inquiries, please our Customer Care team here.
Is something missing or displayed incorrectly? Let us know your suggestions so we can improve the website and customer experience.
Epson ELPDC21
Visualiser - flexible arm, 1920 x 1080px resolution, 10x digital zoom, 12x optical zoom, 30fps, VGA, USB, HDMI, microphone, SD/SDHC, capture area 297 x 420mm, built-in LED
Liven up your lessons in schools using this user-friendly Epson visualiser. This advanced visualiser is designed for Epson education projectors. It offers optical and digital zoom for high-quality magnification...
AVerMedia AVerVision U50
Visualiser - flexible arm, resolution 2592x1944, 8x digital zoom, 30 fps, A3 scanning area, A+ interactive SW v.2
This compact visualizer is an ideal tool for schools that require a simple, well-equipped and user-friendly digital presentation solution. You can use this...
AVerMedia AVerVision PL50
Visualiser - HD 1080p resolution, 16x optical zoom, 15x digital zoom, 30fps, 400 x 300mm scanning area, internal memory for 80 files, LED module, SW A+ Suite
AVerVision PL50 is an interactive visualiser which provides live streaming in Full HD resolution, video transmission via HDMI and up to 240x zoom in combination with 16x optical zoom...
€1,000.69
excl.VAT €827.02
Buy
Optoma DC450
Visualiser - 8MP, nat. XGA (1280x720p), 10x optical zoom / 8x digital, 2x HDMI, VGA, USB, DO
Quality visualizer Optoma DC450 with a flexible arm excels compact size, simple operation and sensitive optics.Quality visualizer Optoma DC450 with...
Ordered on request within 4 days
Enter product name
Note (link, Part number etc.):